Diagnosis and treatment of infectious diseases and chronic conditions
Equine internal medicine encompasses all things not involving surgery or orthopedic work. This leaves problems involving the lungs, heart, brain, spinal cord, intestinal tract, urinary tract (kidneys and bladder), internal organs (liver, pancreas, and spleen), and endocrine system. These problems can include organ failure, bacterial and fungal infections, infectious diseases, internal parasites, cancers, toxicities, equine metabolic syndrome, insulin dysregulation, pituitary pars intermedia dysfunction (PPID, or equine Cushing's disease), and congenital problems. Some of the more common cases we see include severe pneumonia, liver disease, kidney disease, and neurologic problems. Our neonatal intensive care unit falls under the umbrella of internal medicine as well.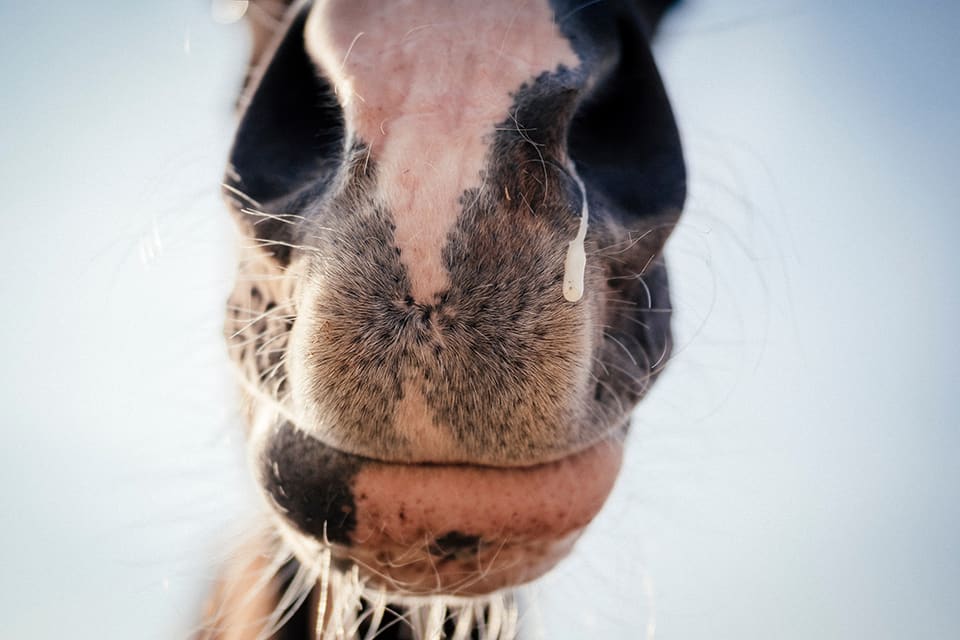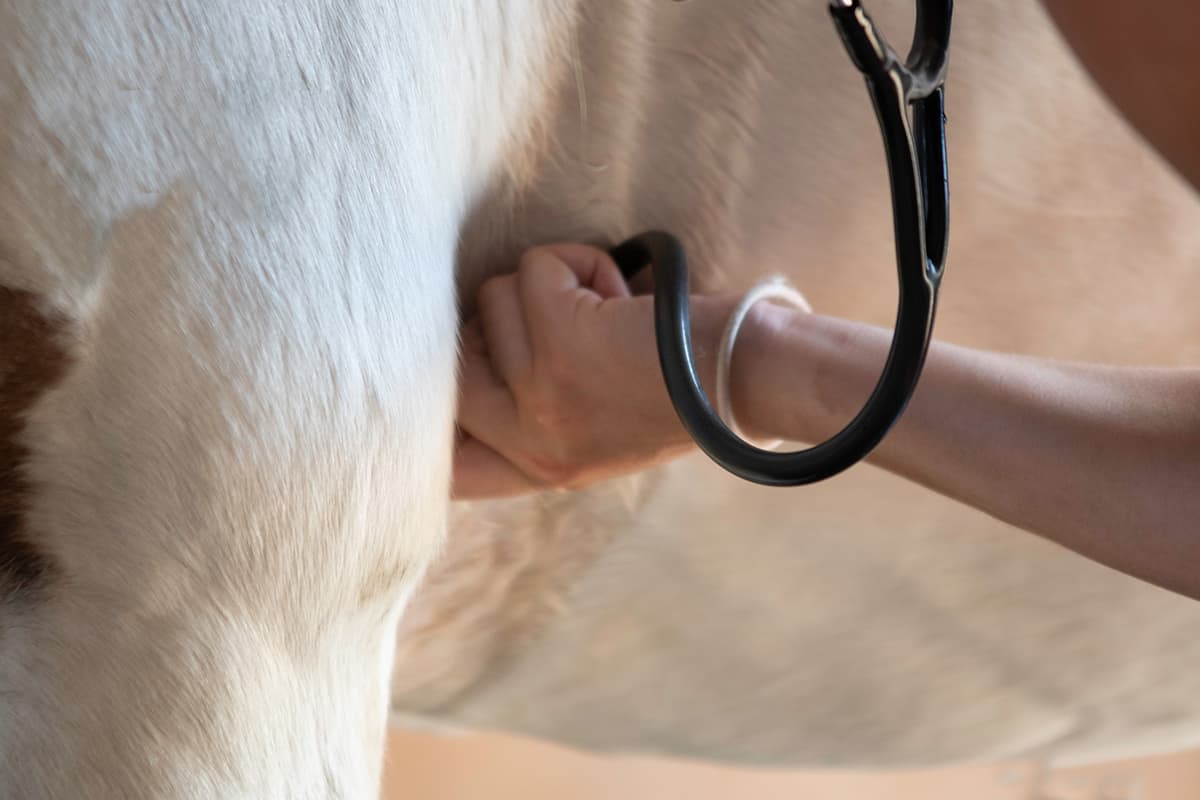 Related Diagnostics and Treatments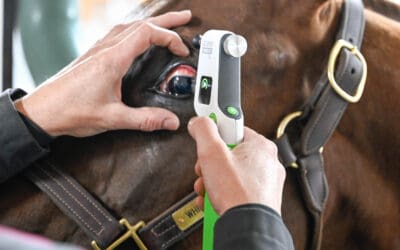 Tonometry is part of a comprehensive equine eye / ophthalmic exam We offer advanced diagnostics for equine ocular (eye) injuries and diseases as part of our ophthalmology services in Central Oregon. One of our tools is a Tonovet tonometer, which veterinarians use to...
Select Related Diseases and Conditions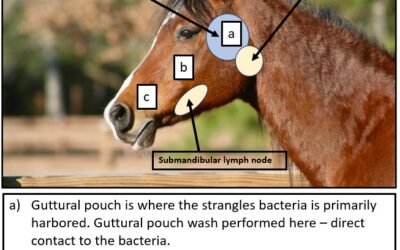 When it comes to diagnosing strangles (Streptococcus equi subsp. equi), we can choose from four diagnostic testing methods. But why do we recommend the testing we do?  Guttural pouch lavage. This is the gold standard diagnostic for strangles testing. Strangles-causing...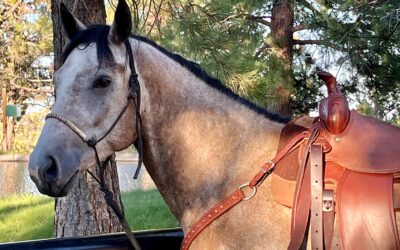 Although seemingly benign in other species, diarrhea can be very serious and even potentially fatal in horses.  Monty, a 4-year-old Quarter Horse gelding, presented to BEMC for being dull, not wanting to eat, and lying down more than normal. At arrival he was found to...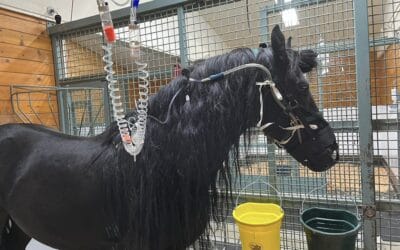 This handsome Friesian stallion was referred to BEMC, where he received aggressive fluid therapy to resolve his colic.  Fred is a 13- year-old Friesian stallion that had been experiencing mild colic signs, a reduced appetite, and very reduced manure production for two...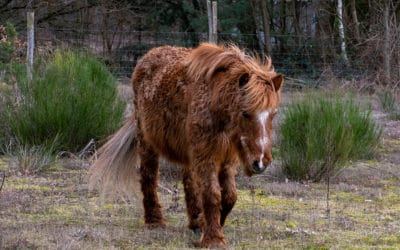 This week's warming weather is a reminder that Summer Solstice (June 21) is around the corner! The longer days mean our Central Oregon horses should almost be done trading in their winter fuzzies for sleek summer coats. But what if your horse isn't shedding normally?...