Orthopedic, elective, and colic surgery and recovery in our fully equipped suite
As Central Oregon's only full-service equine surgical center, we offer advanced equine surgical services, including colic surgery, fracture repair, arthroscopy, distal check ligament desmotomy, palmar digital neurectomy, tibial neurectomy, cryptorchidectomy, ophthalmic surgery, sinus surgery, upper respiratory surgery, cancerous growth removals, and many other procedures.
All surgical cases are monitored by a veterinarian or technician specially trained in equine anesthesia. We closely monitor horses' blood pressure, heart rate, EKG, oxygenation, and other variables during surgical procedures.
Our surgery suite is equipped with a 2-ton hoist to safely move your anesthetized horse, a hydraulic lift table, padded recovery rooms, and a variety of state-of-the-art surgical instruments and equipment.
Abdominal surgery is most commonly performed to treat surgical colics. In most cases, colic surgery is an emergency, life-saving procedure performed to treat displaced or twisted intestines or severe impactions. We are one of only two institutions in Oregon offering this advanced procedure, and our surgeons and technical staff are on call 24/7. Colic surgery requires a well-coordinated team of four to five people and round-the-clock monitoring for several days postoperatively.
We also perform a variety of other abdominal surgeries, including infected umbilical stump resection in foals, cryptorchidectomies to remove retained testicles, bladder stone removal, and more.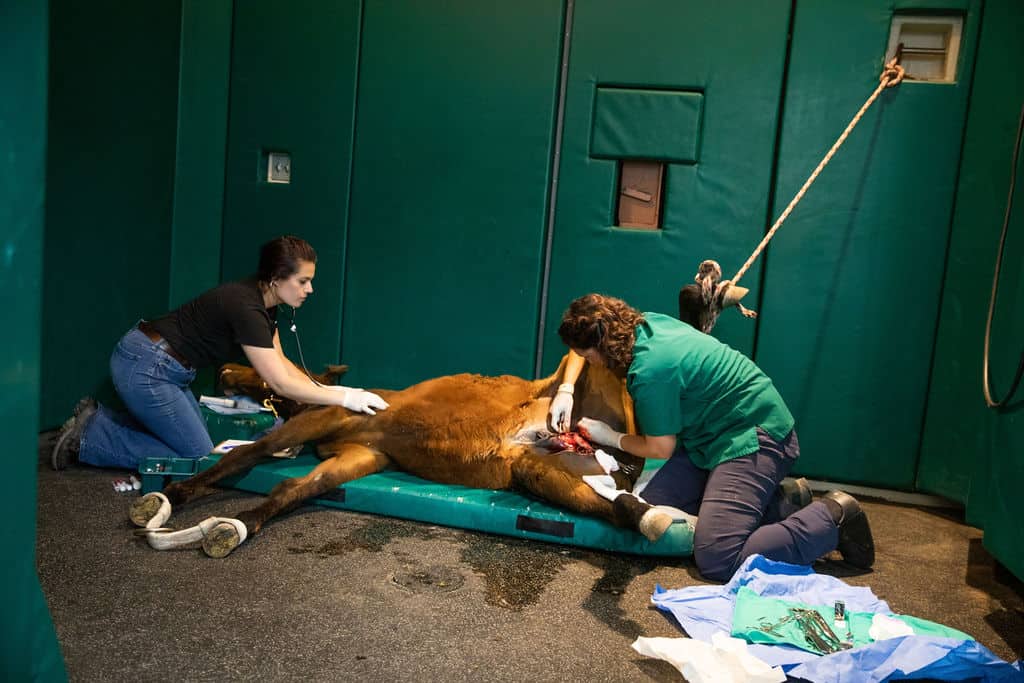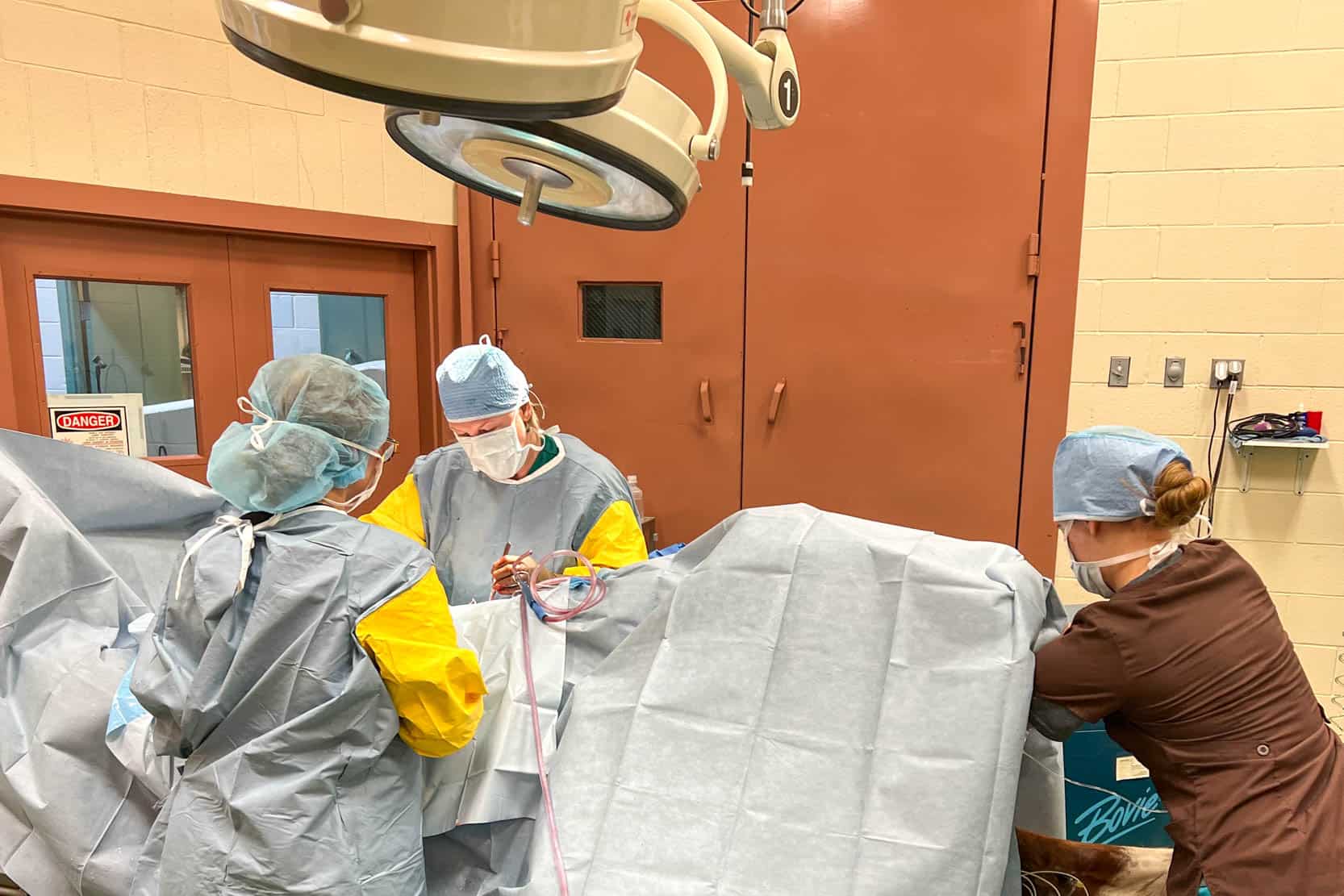 Related Diagnostics and Treatments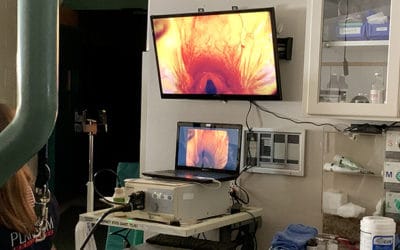 Do you suspect problems from your horse's throat to its airway to its lungs? Respiratory videoendoscopy might offer the answer. Endoscopy images your horse's airways with a video camera and allows us to identify problems, take diagnostic samples, take bacterial...